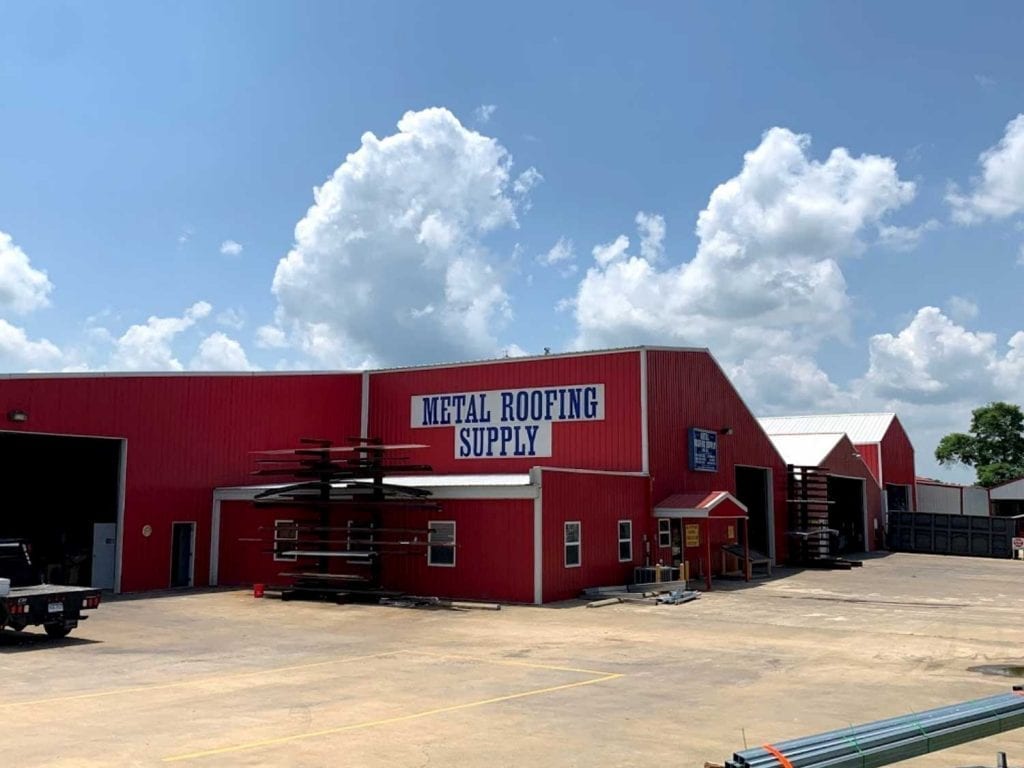 About Us
Metal Roofing Supply was founded over 30 years ago in a small manufacturing facility in Searcy, Arkansas. Beginning as a "mom and pop" shop, the business grew into so much more. From 1 store in Searcy, to 12 locations across Arkansas; from 2 employees to 50, throughout the years we continue to expand and are grateful for that. It all started with a dream and a metal roof.
As a small business, we understand that you, the customer, are an integral part to our operation. We do what we can to help whomever comes across our business with whatever problem may arise. Quoting and figuring buildings and screws, providing a trailer for your trim and panels, or any of your component requirements, Metal Roofing Supply has got you covered. Our manufacturing facility continues to grow to allow us to keep up with all of your needs. Not only that, but our Building Department can make your structural vision come to life with engineer-approved building kits that are completely customizable. We will sit and plan out your structure with you to ensure a quality design and building.
With the support of our family and friends, we have been blessed to accomplish what we have in these 30 years. We do what we can to give back and provide that same help to you all, our customers and community. Let us help you every step of the way. Don't just dream it, build it!