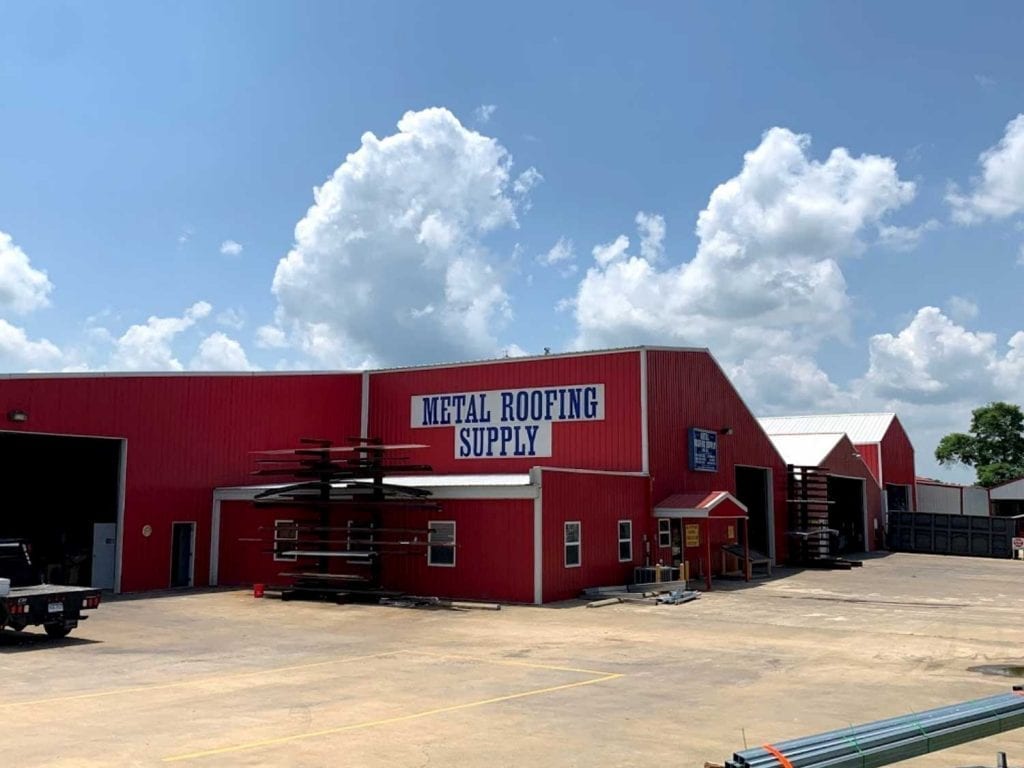 Proud Member of the:
About Us
Metal Roofing Supply was founded by Louis and Shannon Froud over 25 years ago as an extra way for them to support their family. They ran a muffler shop by day in Searcy, and the husband and wife duo ran panels and bent trim, by themselves, at night from the same shop. All these years later and those mom & pop roots are still what gives us life today, even though we've grown to a larger family today.
What the Frouds busted their backs to start in their muffler shop is now a corporation that provides metal roofing in Arkansas, stability and life for multiple families who are also scattered across the state. We pride ourselves on doing the small things right and making sure we help every customer achieve the visions they had in their mind of what their home might be. At our 12 metal roofing supply stores across AR, we see every order that comes in as a chance to invest in the local community and help someone achieve a dream. We know that you probably didn't just wake up and decide to buy a new metal roof with your pocket change. A roof is a serious investment, with a vital purpose, and we recognize that there are a multitude of metal manufacturers and providers in the state, so we always immensely appreciate being your choice for quality, craftsmanship, and quick turnarounds.
Whether a contractor or a do-it-yourselfer, we've got the tools and accessories you will need to complete any size job from start to finish. If you get stuck along the way or need help figuring out where to get started down the road to home improvement, one of our experienced and knowledgeable managers will be ready to jump in and lend a helping hand! We have 12 stores across the state currently and look forward to continuing to spread and share our good fortune with our customers. Thanks for visiting, if you have any questions please feel free to shoot us a message or give us a call at any of our store locations! God bless!
Proud Member of the: