Options To Contrast Within Metal Designs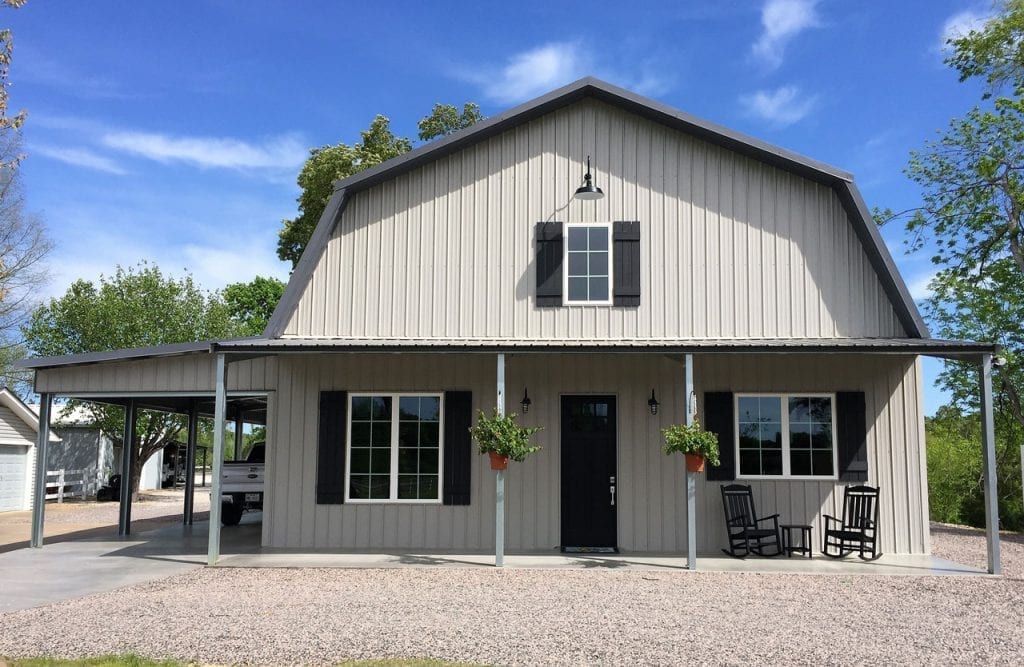 Metal construction has a lot of advantages, one of which is its unrivaled adaptability. Mixing metal panels into building designs can modernize the appearance of any structure, in addition to its resilience and endurance. The creative choices and flexibility provided to designers, architects, contractors, and homeowners are unlimited because of the range of textures, forms, styles, and color schemes available.
Suppose you want to maximize the potential of your building design. In that case, we highly recommend that you blend your favorite materials with metal roofing or metal panels. This will make your structure look more modern and be more stable and stronger.
With Brick, Stone Or Wood
You add high durability and resistance levels by implementing metal panels in your brick, stone, or wood infrastructure. This combination of materials looks truly professional, so we highly recommend it for commercial properties. Metal roofing can magnify the image of your facilities by providing them with a more serious perspective.
We highly recommend this combo if you work in engineering, construction, or warehousing because this look can portray a tougher perspective towards your business. This is ideal for
With Shingles Or Other Traditional Roofing Materials
Finding a building design containing metal roofing in Arkansas is ideal because of the high temperatures during summer and the heavy rains that come along with winter. This can deteriorate the roofs and walls of citizens who reside in Arkansas, making metal roofing and metal panels the best choice for them.
If you love shingles because of the many benefits that come with them, you'll adore the results that are brought to you when combining them with metal.
You can install a new metal roof over an existing shingle roof perfectly. One of the many reasons metal roofs are becoming increasingly popular is that they don't require entirely pulling off the old roof, which is time-consuming and costly.
With Different Profiles Of
Metal Panels
Using diverse metal panel profiles to create contrast in your metal building's design is another possibility. There's no restriction to how many panels you can combine to fulfill your vision. For your roof, use a one-panel profile and a second wall panel for siding. You can also customize panel colors to give your building more personality.
This method benefits from the long lifespan of metal building elements while maintaining the desired visual appeal. Residential buildings, such as households, agricultural facilities, hobby stores, and commercial buildings, such as factories, hotels, and car dealerships, can benefit from metal panels.
Metal Roofing Supply Has All The Possibilities
Efficiently implementing roofing materials to enhance your building design requires vast amounts of knowledge and experience.
Allow Metal Roofing Supply to be your greatest ally for your roofing needs in Arkansas. We will provide you with personalized service to create a beautiful design that meets your wants and is also safe for you, meeting your needs.
Take a look at the metal building design that we offer on our website! Once you have partnered with us, you will understand why we are your best choice. We deliver excellence in everything we do.